13 Factors That Can Bar You From Getting Asylum In The United States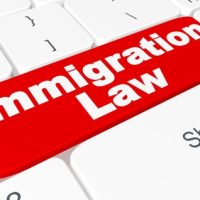 In 2021, there were 11,454 people that were given protection and shelter as refugees in the United States according to the U.S. Department of Homeland Security. Suppose you are seeking asylum in the United States. In that case, some important things can help you better understand if you will qualify and be successful or if your application will not secure your desired outcome.
Whether it is seeking asylum or by way of another method for entrance into the country that you are interested in, the talented and caring Atlanta refugee and asylum attorneys at Shirazi Immigration Law, Inc. offers tailored immigration solutions to help foreigners live their American Dream. If you are unsure about how to come to the country and obtain residence, Shirazi immigration Law, Inc. can answer your questions and provide assistance.
When Is a Foreigner Not Able to Be Granted Asylum in the United States?
It can be hard to determine who will be granted asylum in the United States and who will not. Many factors go into the decision, including who is in the white house at the time of your application. Though, some instances and elements may exist in your life which will make it difficult for you to apply for and obtain asylum to outright barring you from it. These include:
You did not file within one year of arrival to the United States or April 1, 1997, whichever happened later.
You applied in the past but were denied. This includes appeals that were dismissed.
You can go to another safe country through agreements with the United States.
You were involved in the act of persecution of others.
You have a criminal conviction for a crime deemed a threat to the United States.
You were involved with a nonpolitical crime outside of the country.
You are a national security threat.
You have already been settled in another country before coming to the United States.
You are considered a terrorist and entangled in terroristic activity.
You are a representative or member of a terrorist organization.
You recruit others to engage in terrorism.
You were militarily trained by a terrorist organization.
For the last five years, you were the spouse or child of a person who was ineligible due to any restrictions associated with terrorism.
When you meet with an immigration judge, if certain bars exist that could keep you from entering the country and the protection it offers through the asylum process, you must counter this and detail why those bars do not apply to your situation. This can be a complicated process, especially if you are doing so alone and are unfamiliar with the English language. An immigration attorney can help you with the barriers you face regarding obtaining asylum in the United States.
Call a Georgia Asylum and Refugee Attorney Today
A successful asylum claim may be what you need to escape persecution, but certain things can keep you from securing your objective. Call the Georgia refugee and asylum attorneys at Shirazi Immigration Law, Inc. today to schedule a consultation to discuss your needs at 404-523-3611.
Source:
dhs.gov/sites/default/files/2022-10/2022_0920_plcy_refugees_and_asylees_fy2021.pdf