What To Know About An Asylum Interview In The United States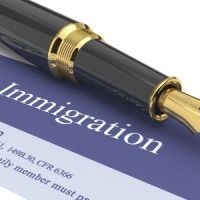 When a person is living in a precarious situation where they have fear of persecution in their home country, they may decide the best course of action is to apply for asylum in the United States. This can be an incredibly difficult and frightening situation to be in. When there is the element of the unknown, such as wondering how asylum works in the United States, it can be even more difficult to manage. If this sounds like your situation, or that of a loved one, arming yourself with knowledge can help. Knowing what to expect and how to prepare can be incredibly helpful as you work through the system.
If you are applying for asylum in the United States, you do not have to use an attorney to do so, but it is a good idea to have experienced legal representation on your side. An attorney will be looking out for your interests and make sure the interview is conducted properly within the parameters of the law. In Georgia, the Atlanta refugee and asylum attorneys at Shirazi Immigration Law, Inc. can help you with your asylum claim.
What to Expect when Meeting with a United States Asylum Officer
The I-589 form is what is required to be submitted when applying for asylum in the United States. After you submit this form you will be given a notice of when to come to the asylum office near you to have an interview. An asylum officer will ask you many questions including:
Your identity.
Go over your asylum application and the information you included as well as your documentation. Documentation must be original. If documents are not in English translations and their certificates will be necessary.
Issues that may prevent you from qualifying for asylum.
The interview with the AO is incredibly important and one that will determine if you are eligible for asylum in the United States. For this reason, everything you do, you say, and how you look could be taken into account by the officer when reviewing your case. As such, even though your appearance shouldn't be a major factor in your interview, it could have some small impact. This is why looking the part, being clean, and presenting well can only help you. So when you show up to your asylum meeting, putting your best foot forward is to your benefit. Dress in clean clothing, make sure you have showered and avoid strong scents like heavy perfume or cigarette smoke.
Family members that you may be traveling with that are under the age of 21 can come with you. They must also have their original documents with them. If you have witnesses that can attest to your hardships in your home country they are permitted to come to your interview and they should. What they say can help your case. Additionally, if you are unable to speak or uncomfortable with English, you may also bring an interpreter.
Speak with a Georgia Asylum Attorney Today
Added to those listed above that you can have with you when you go to your interview, you can also bring your attorney. It is wise to have a legal professional with you as you go through your interview to help you throughout the process.
If you have questions about the process of applying for asylum or would like a seasoned attorney with you when you attend your interview, please call Shirazi Immigration Law, Inc. The Atlanta asylum lawyers at Shirazi Immigration Law, Inc. can stand with you every step of the way and support you throughout the entire asylum process in the United States.
To schedule a consultation, please call 404-523-3611.
Sources:
uscis.gov/i-589