New Changes To The Child Status Protection Act Age Calculation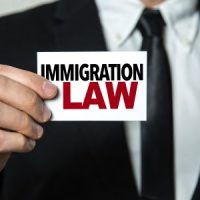 The United States Citizenship and Immigration Services Policy Manual (USCIS Policy Manual) has updated guidance on determining what age a noncitizen is under the Child Status Protection Act (CSPA). Essentially, the adjustment to the policy will allow more dependent children eligibility for permanent residence with greater protections from the CSPA.
The immigration policy and rules are constantly changing in the United States, adding to an already confusing and complicated system. It can be very difficult to keep up with everything and understand your rights when you are in the process of immigrating to the United States. For help with all matters related to immigration and for more information on any updates in the laws or rules, the Georgia family immigration attorneys at Shirazi Immigration Law Inc. offer assistance and support.
Updated Child Status Protection Act Age Calculation Policy
When a parent of a child comes to the U.S. through family and employment-based immigration means, the child is limited by age to obtain permanent residence under the immigration rules. A child has to be younger than 21 years of age to qualify, and if, during the process, they age out, or reach the age of 21, then they are unable to become a permanent resident through their parents.
In response to this, the Child Status Protection Act came about in 2001 to remedy the issue of children aging during the sometimes prolonged immigration process and losing their ability to come to the U.S. as a citizen. The CSPA offered new protections for children, which would hold a child's age by calculating how long their immigrant visa was pending and when the Visa Bulletin made their visa available to them.
The State Department, which issues the Visa Bulletin, eventually moved from one chart to two.
A Final Action Date chart provides a date when a visa will be issued.
A Dates for Filing chart provides a date when applicants can submit their documentation and paperwork.
Before the adjustment to the CSPA, the Final Action Date chart was being used and was still fairly restrictive regarding age and time. Now, the Dates for Filing chart is being used instead. Doing so gives the applicant a chance to get their application in sooner than they would have been able under the previous system.
The changes are very new, and just went into effect on February 14, 2023. Additionally, it may be possible for those applicants that aged out as a result of their age determination under the previous use of the Final Action Date chart to have their adjustment of status denial revisited.
Call a Family Immigration Attorney Today
Changes to U.S. immigration laws may affect you, and to learn more about adjustments that could impact your immigration application, please call the Atlanta immigration attorneys at Shirazi Immigration Law Inc. at 404-523-3611 for the Atlanta office. Shirazi Immigration Law Inc. can review your needs and will provide you with information about what comprehensive immigration solutions will work for you.
Source:
uscis.gov/newsroom/alerts/uscis-updates-child-status-protection-act-cspa-age-calculation-for-certain-adjustment-of-status