Tips For Protecting Your Green Card Status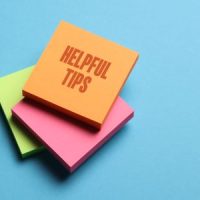 You have gone through the complicated U.S. immigration process and successfully obtained your green card. If you take care of it and follow the rules, you can keep it. And keeping it means you can either remain a lawful permanent resident for life or you may have the opportunity to become a naturalized citizen. Either way, the point is that once you have your green card, you have to be careful with what you do so you do not lose it.
If you would like more information about obtaining a green card in the United States, the Georgia citizenship attorneys at Shirazi Immigration Law Inc. offer resources and information. Coming to the United States can be a challenging prospect but not one that is impossible. With the help of an experienced and knowledgeable attorney at Shirazi Immigration Law Inc., you can learn more about what your options are for coming to the United States and staying.
How To Keep Your Green Card 
It is likely that if you got as far as obtaining your green card, you would like to keep it. To do this, you have to play by the rules and work hard not to make mistakes that could jeopardize your status. The following actions can invalidate your green card and lead to deportation.
Do Not Commit Crimes 
Committing crimes is a big no-no when it comes to staying in the United States. There are several crimes that can lead to deportation. Serious crimes like homicide are obvious, but even violations of the law that may seem mundane, like being caught with a finite amount of drugs, can also mean removal from the country.
Do Not Commit Certain Civil Law Violations 
The United States wants immigrants that come to the country to be honest and trustworthy with high moral character. Lying and behaving fraudulently, which violates civil laws, will warrant removal.
Tell The Government If You Move 
You have only ten days from the time you move to another location to inform the United States Citizenship and Immigration Services (USCIS). Failure to do so could result in your deportation.
Do Not Travel Outside of the United States for An Extended Amount of Time
 In the eyes of the U.S. Government, having a green card means that the USA is your home. If you leave and travel to another country and stay for an extended amount of time, then this may put into question where you are actually genuinely residing. Staying outside of the country for more than one year could mean trouble for your status in the U.S. and your ability to return. There are some ways to work around this, so if you have to leave the U.S. for a long time, talk to an attorney about how you can do so without risking your green card.
Speak to a Georgia Immigration Attorney Today 
For more legal resources and assistance with immigration into the United States, you are welcome to call a Georgia immigration lawyer at Shirazi Immigration Law Inc. at 404-523-3611 for the Atlanta office to schedule a consultation.