How Can You Speed Up Your U.S. Immigration Case?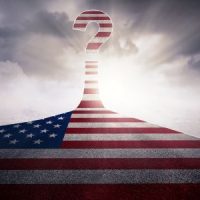 You have decided that immigrating to the United States is the right move and direction for your life. So you want to figure out how to navigate the U.S. immigration system in the most efficient and expedited way. That makes sense, and you would be among the many millions of people who have the same goals. Unfortunately, you may have heard that the immigration system in the U.S. can be complicated and slow in processing new applicants. This may make you feel like your dreams will be too hard to make a reality.
If you are ready to immigrate to the United States but unsure how to work through the complex immigration system, please know you do not have to figure everything out alone. The Atlanta immigration attorneys at Shirazi Immigration Law Inc. can help you with your case and improve your chances of realizing your own American Dream. It is not uncommon for a new applicant to wonder what can be done to speed things up when it comes to having an immigration application approved and then coming to the United States. Let's look at some things that immigrants may be able to do.
How to Have a U.S. Immigration Application Expedited 
It is important to note that not every applicant wanting to come to the United States will be able to take advantage of the options available for expedited application decisions. However, the following examples illustrate the situations where moving things along faster could apply:
Make a move for an expedited request. It could be possible if your situation is one that warrants a faster review to get it. Reasons that may apply could be a humanitarian crisis or your arrival in the country is in the U.S.'s best interests.
Some employment-based applicants may be able to take advantage of premium processing.
You may be able to connect with a member of Congress and have them put their weight behind having your application moved through the system faster. Though, the United States Citizenship and Immigration Services (USCIS) will have the ultimate say in moving your application along more quickly or not.
Getting in touch with the Office of the Citizenship and Immigration Services Ombudsman can be helpful when you are not getting anywhere by reaching out to USCIS.
You have a 1-130 or 1-485 application and may benefit from the USCIS reshuffling efforts for faster processing times.
Connect with an experienced and seasoned U.S. immigration attorney. An attorney trained in U.S. immigration law that knows the system can help you better manage your application and identify opportunities to have your application processed with the least amount of stress and in the shortest amount of time.
Speak to a Georgia Immigration Attorney Today 
It is understandable to want your U.S. immigration application to be reviewed quickly so you can start living in the country sooner rather than later. An attorney may be able to help you with this.
Call today to speak with a Georgia immigration attorney at Shirazi Immigration Law Inc. at 404-523-3611 for the Atlanta office during a consultation.
Source:
uscis.gov/forms/filing-guidance/how-to-make-an-expedite-request