Tips for Preparing for Your Master Calendar Hearing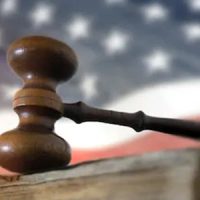 When determining if someone inside of the United States should be removed, the first stage of the process will be what is called the Master Calendar hearing. This is not a hearing where a foreign national will learn about their status in the country and if they will be sent back to their home country. Instead, this is more of an administrative meeting where the legal process is scheduled. Deadlines and dates for various parts of the process are set at the Master Calendar hearing.
It is essential that you attend your Master Calendar hearing. You can do so alone or with an attorney, but you must be present.
Suppose you are a foreign national in the United States, and you are working through the immigration system and have a Master Calendar hearing coming up. In that case, it is imperative to have legal counsel on your side. An Atlanta deportation defense attorney at Shirazi Immigration Law Inc. can assist you and be there with you at your Master Calendar hearing.
How To Get Ready for a Master Calendar Hearing 
This hearing is the formal start of the removal process from the United States. For this reason, having an attorney on your side is incredibly important to how your case goes. An experienced and seasoned attorney can be the difference between success and a determination of removal from the country. Some of the things that will be ironed out at a Master Calendar hearing can include when your side can submit your evidence and when the Merits Hearing will take place.
It can be nerve-wracking to go to these legal proceedings, mainly because the status of your life in the United States is on the line. That is some heavy stuff. However, with an attorney by your side, you do not have to worry about putting together the documentation for your hearing because your attorney can help you with this. Additionally, while you must be present at the hearing, you may feel at ease knowing that your attorney can speak for you and answer questions on your behalf. However, the questions will not start coming until after your Master Calendar hearing.
It is imperative you look appropriate, so take the time to pick out a conservative outfit and have your hair well-kept. Plan ahead so that you are not late. In fact, arriving early is the best thing to do. And, if you want to bring the family to support you, it is essential they have legal status. You will put your loved ones at risk of arrest if they do have legal immigration status. A side note, if bringing family, keep it to adults only. It is not a good idea to have children in the courtroom.
Last, you should also pack specific documentation, including identification, the Notice to Appear, and anything else your attorney advises. You may want to also bring a pen and paper or another way to record the deadlines.
Call a U.S. Immigration Attorney Today 
Going to court can be intimidating, but if you know what to expect and how to prepare, things may go more smoothly for you.
For more information on how to get ready for a Master Calendar hearing and for all other U.S. immigration matters, please call the Georgia immigration attorneys at Shirazi Immigration Law Inc. at 404-523-3611 for the Atlanta office to schedule an initial consultation.
Source:
justice.gov/eoir/reference-materials/ic/chapter-4/15