Is Naturalization A Difficult Process?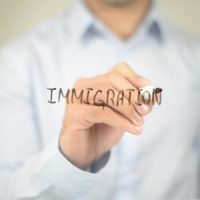 If you have been wanting the American dream for yourself and your family, you are not alone. Every year, thousands of people are naturalized. According to U.S. Citizenship and Immigration Services (USCIS), there have been more than seven million individuals becoming naturalized citizens just in the last decade alone. When a person is naturalized in the United States, this means that they will be granted legal U.S. citizenship.
If you live in Georgia and you would like more information on what you need to become a naturalized U.S. citizen, the Atlanta citizenship & naturalization lawyers at Shirazi Immigration Law, Inc., can help.
How Hard is the U.S. Naturalization Process?
The Immigration and Nationality Act (INA) sets guidelines and requirements that must be met to become a naturalized citizen in the United States. These include:
Meeting specific eligibility requirements and also being a legal permanent resident for at least five years.
Being the spouse of a U.S. citizen and being a legal permanent resident for at least three years.
Time served in the military.
A child that has a parent who is a United States citizen and also meets the established eligibility requirements.
Understanding your rights and what your requirements are that are necessary for naturalization is not something you have to figure out on your own. You can meet with an Atlanta immigration attorney at Shirazi Immigration Law for help with naturalization and other questions related to various U.S. immigration solutions.
As to if the process of naturalization is a difficult one, that depends. And, different people will have varying responses to this. If you are working through the U.S. immigration system alone, there is a lot to know and do, along with much to prepare for. It could be much harder in this case. You will have to file all of your forms correctly, you must meet the eligibility requirements, you have to submit your identifying fingerprints, you will have to attend an interview, and finally, you have to pass a test. Additionally, you must have a decent grasp of the English language.
For all of these reasons and more, working with an attorney is preferable. An attorney can help you with all of these steps and prepare you for success.
Should you not meet the requirements or if you do not pass the interview or test, this can be an incredibly frustrating situation to be in. In this case, you will be subject to start the process all over again. Considering that the process can take a considerable amount of time and it is also very pricey, many people find that becoming a naturalized citizen is not easy. In fact, from start to finish, it could take years before citizenship is granted, if at all. And U.S. Citizenship and Immigration Services are well known for keeping people in the dark as to where their application is and what its status is at any point during the process.
Speak to an Atlanta Naturalization Lawyer Today
For trusted and sound legal counsel on the U.S. immigration process and naturalization, please connect with the Georgia naturalization lawyers at Shirazi Immigration Law, Inc. Call 404-523-3611.
Source:
uscis.gov/citizenship-resource-center/naturalization-statistics